Looking inside the Microsoft Visual Studio Team Suite Beta Experience Kit, kit which contains 4 DVDs aimed at developers.
Finally, today I got my copy of Visual Studio 2005 Beta 2 through DHL. Recently I've seen a lot of activity around .NET Framework 2.0, activity which I didn't expect to see because most of the time developers wait for the final release before delving in. Seems like developers are more enthusiastic than I thought.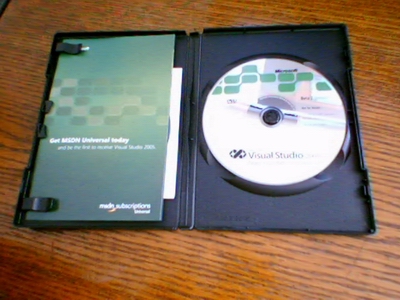 Unlike the Visual Studio .NET Partner Resource DVD, Visual Studio 2005 Beta 2 comes into a nice DVD box. On the white label it says Visual Studio Team Suite Beta Experience Kit.
To my surprise, opening the DVD case didn't show up just one single DVD (I was expecting one or even two DVDs), instead I could see 4 DVDs. Looking on the back cover of the case, I could see the exact content of the package: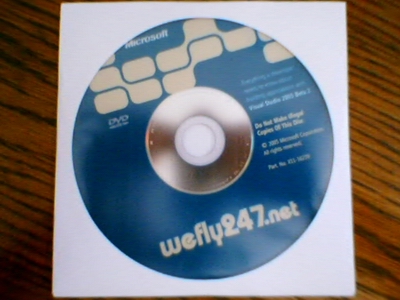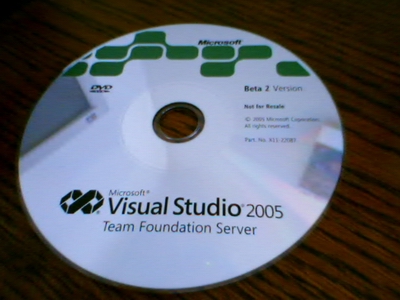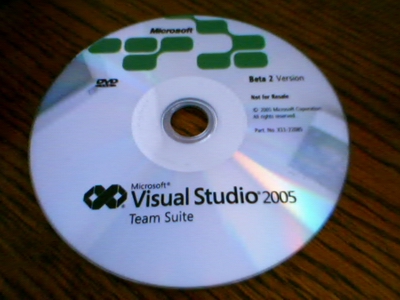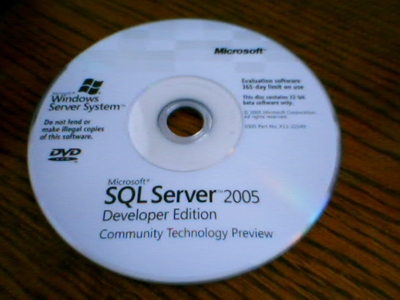 Microsoft Visual Studio Team System 2005 Beta 2
Microsoft Team Foundation Server Beta 2
Microsoft SQL Server 2005 Standard Edition Community Technology Preview
And to go with it, a suite of exclusive training sessions on the WeFly247 DVD.
As a side note, while I'm writing this review on the laptop, I have Partition Magic resizing my C: drive, as I currently don't have enough space to run all these. That's why it's the job of the next article (which I'm going to write very soon) to review what actually the DVDs contain and how the new version of Visual Studio performs overall. Also some tutorials are to be expected 😉.