Screenshots of the Internet Explorer 7 Beta 2 Preview (Build 5299) browser. Many chages are visibler from the Beta 1 version.

This new preview version of Internet Explorer 7 can be downloaded at http://www.microsoft.com/windows/IE/ie7/default.mspx.
If you would like to see a commercial of Microsoft's new browser, go to web.archive.org link: http://www.geekshout.com/software/internet-explorer-7-commercial/57.
This preview version is aimed towards web developers and IT professional, so they can test their websites in the upcoming browser. A beta version aimed towards the general consumers will follow shortly.
The setup wizard has an attractive look: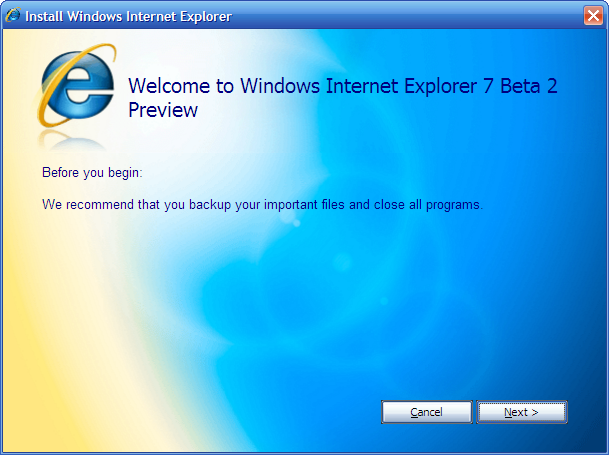 Viewing IE's download page in the new version:
Quick Tabs view offers a look over all your opened tabs: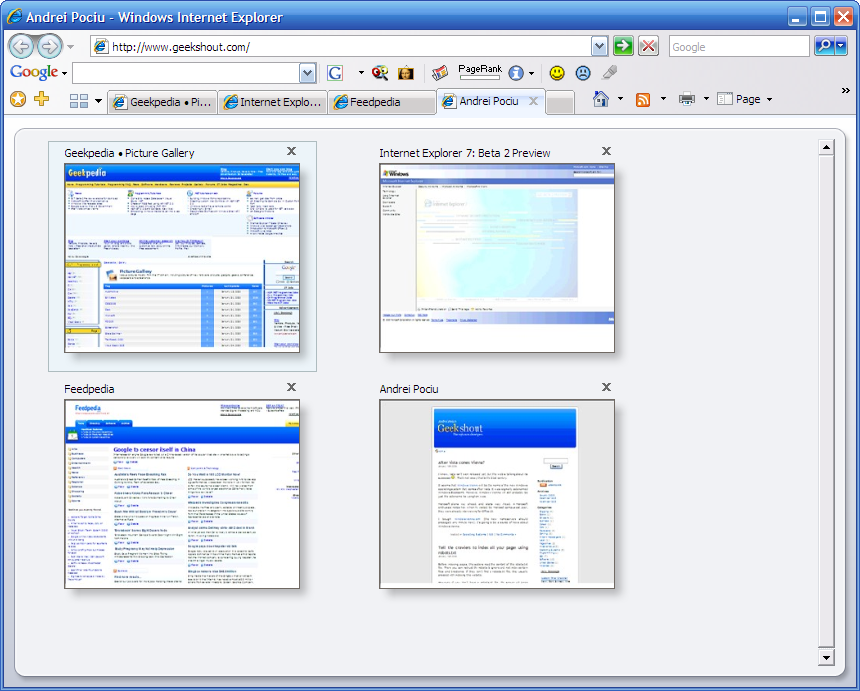 The menu has disappeared and it is accessible through the buttons on the right. The refresh button is now separate from the stop button: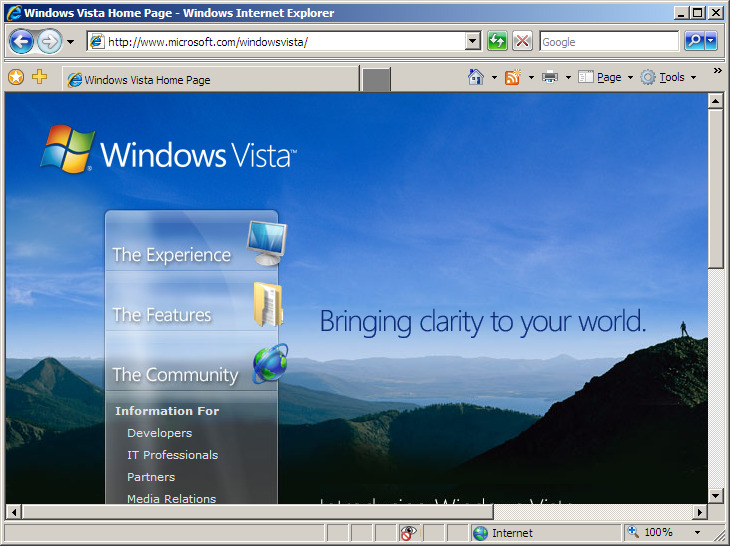 When you have multiple tabs open, a button appears allowing you to switch between the tabs: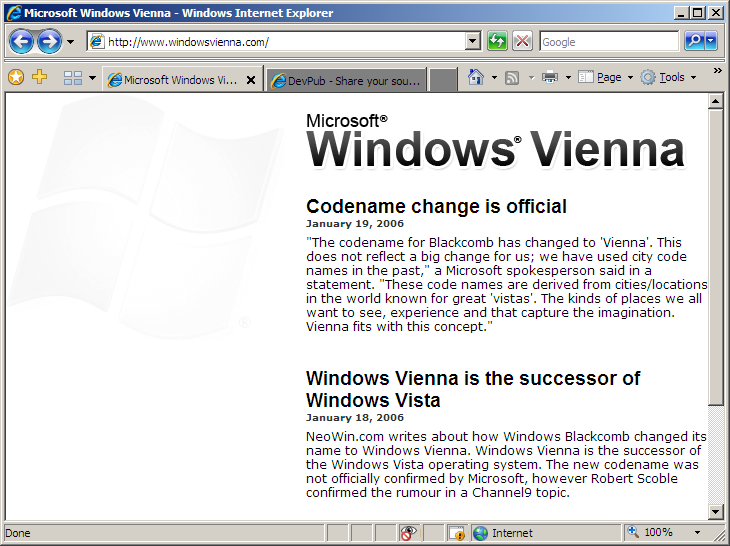 Managing Favorites: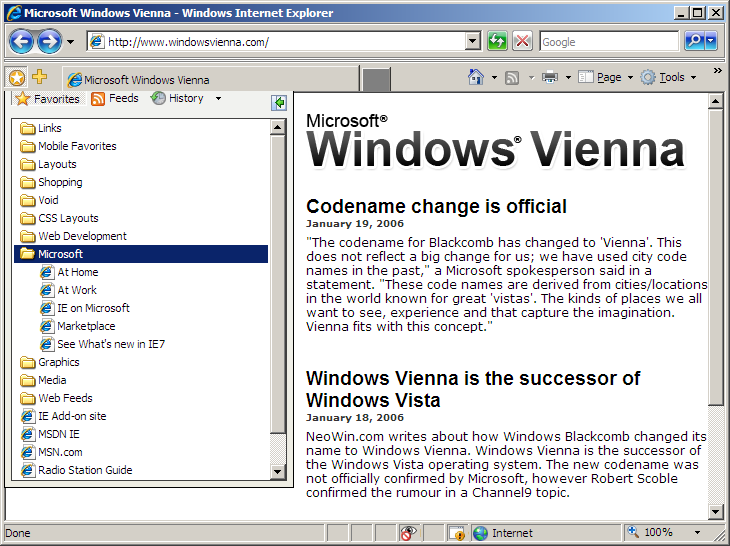 You can now subcribe to feeds: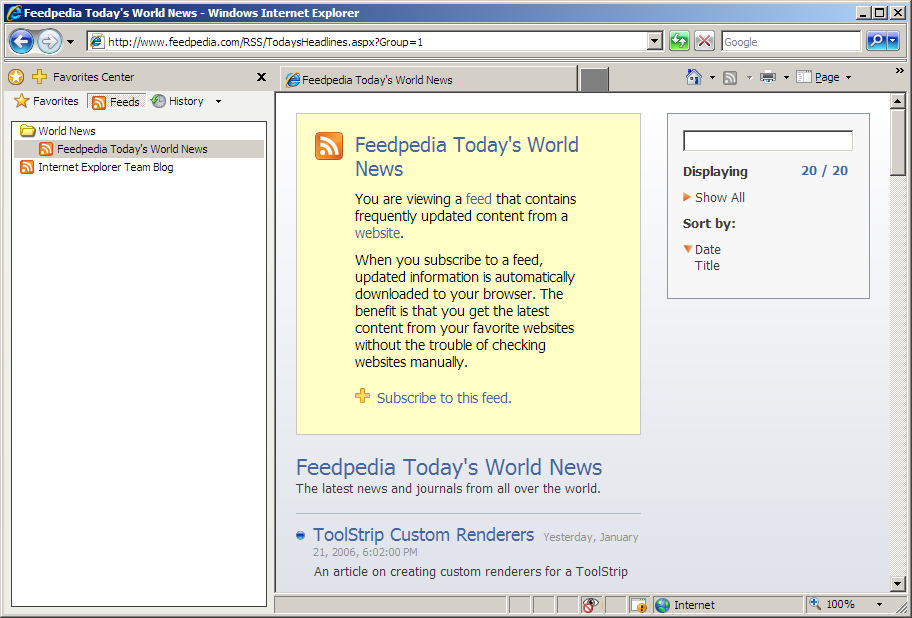 Internet Options window suffered minor changes: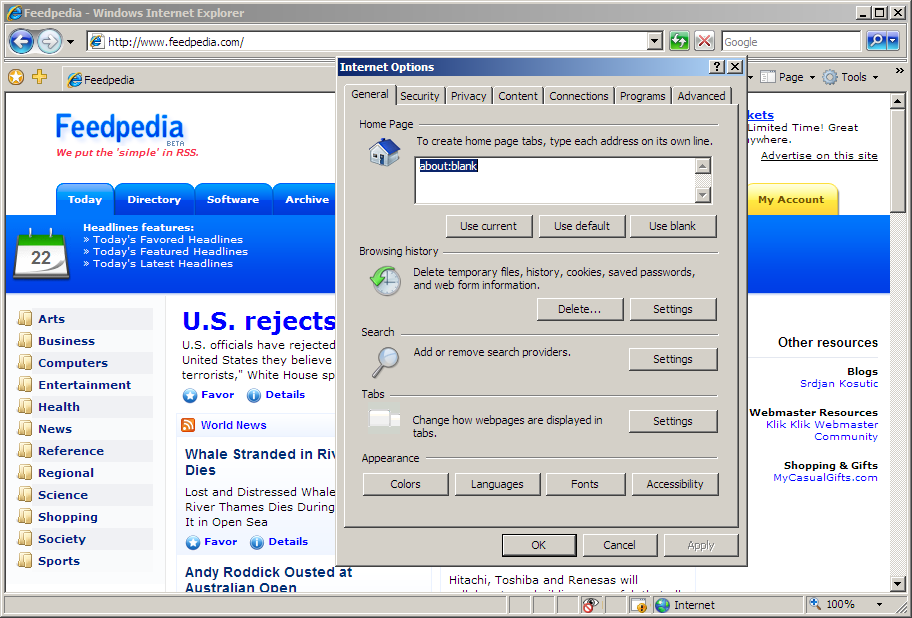 Pressing the ALT button shows the menu, also the Google toolbar integrates nicely: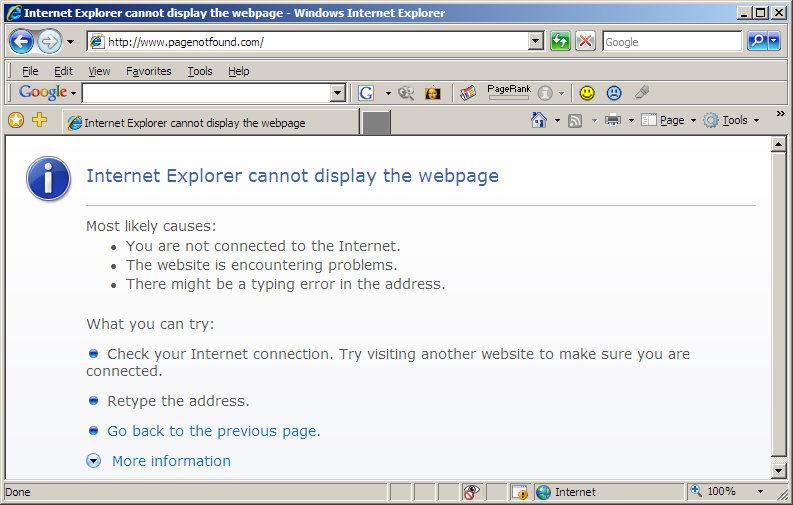 Other minor changes and fixes:
The default purple color of visited links has changed to a nicer one (still purple).
The Google Toolbar work pretty good with Beta 1, but sometimes it didn't display the PageRank correctly unless you refreshed; This was fixed now.
You can add new search provides at Microsoft.com.
I noticed a few bugs:
The layouts of some pages are broken (including a small glitch in Geekpedia's layout), however they work in the other browsers (Opera, Firefox, etc.).
In textboxes and textareas sometimes an odd character is shown when pressing Enter.
But that's why it's just a preview version, the Internet Explorer team is probably already aware of these bugs.
The bugs which I experienced in Internet Explorer Beta 1 were fixed in this new version. Moreover, this version seems more responsive, new tabs and Windows open faster and the experience is overall, smooth.