Google released Google Talk, a simple instant messenger integrated with your GMail account. Let's view some screenshots and a listing of its features.
Judging from the tech forums out there, Google Talk doesn't give you much excitment and it's probably not exactly what you expected. It has only the basic features of an Instant Messenger. It is lacking file transfer posibility, text formatting, smilies and a few other convenient features which MSN Messenger, Yahoo! Messenger and Skype provided us with.
Here a listing of its main features:
You login using your GMail account;
It automatically sets your status to idle, but you can't seem to be able to set the idle time before this status is set;
You can rename your contacts (such as in Yahoo! Messenger);
You can invite people from your GMail contact list, to join Google Talk;
Message history is saved;
Along with Google releasing Google Talk, Microsoft released MSN Messenger 7.5 which along with an improved backend, brings a unique feature: Voice Clip, which you can read about here.
Perhaps in the next versions of Google Talk we will see improvement and additional functionality.
Here are screenshots of Google Talk in action:
The main window and the chat window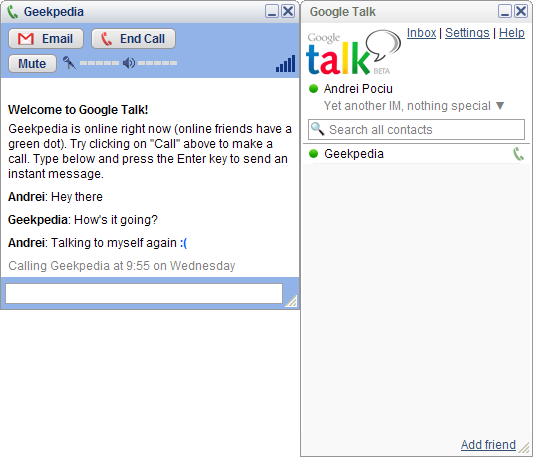 Incoming call from a contact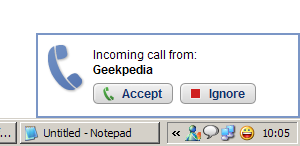 Email notification for your GMail account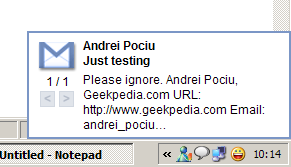 Settings window