A review of TechFest 2007, Microsoft Research's seventh annual innovation extravaganza.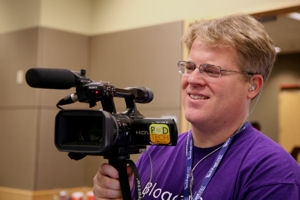 Microsoft Research TechFest2007 took place between the 6th and 8th of March, at the company corporate headquarters in Redmond. TechFest is an annual event where Microsoft researchers, employees and product managers from all over the world come to "exchange ideas with colleagues, show off their latest innovations, and shine a light into the future of computing". This is where innovations find the support needed to become ground-breaking Microsoft products.
Unlike previous editions, this year's event opened during the first day to non-Microsoft people, about 300 reporters, customers, partners and government official being able to catch a glimpse of over 100 innovations. On the remaining days of the event Microsoft employees got to see the projects showcased on the first day, as well as some other ones, not on display for the public. The show's displays are split up into 6 categories: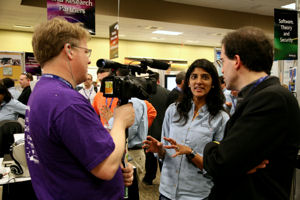 Emerging Markets and Research Partners.
Hardware, Devices and Mobile Computing.
Search, Interaction and Collaboration.
Software, Theory and Security.
Systems, Networking and Databases.
User Interfaces, Graphics and Media.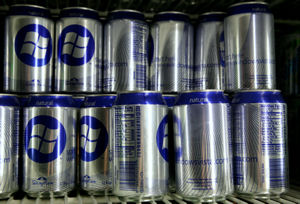 One such innovation is a particular Web service; you are visiting Seattle and you get lost. What to do? Take a picture! Microsoft took millions of pictures of buildings and landmarks in Seattle, and added them to a database, so you can use your phone take a picture of a building, send it to the database and in no time you'll get information on your current location and maps. This service is still being tested.
Another project is the "World Wide Telescope". This software turns a regular PC into a powerful telescope, using millions of digital images from various sources, including NASA's Hubble telescope. Now, using the "World Wide Telescope", anyone can explore the Universe from their own home; it promises to be to the Universe what MSN Virtual Earth is to our planet.
An interesting concept is that of the Wi-Fi ads. Many people carry Wi-Fi enabled mobile devices, and Microsoft feels that location sensitive advertisement will become an important market. The company considers that it's approach has some serious advantages: Microsoft doesn't require information about the client to send the ads, and the client doesn't require an internet connection to receive the ads.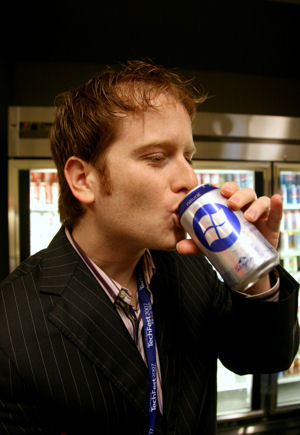 Have you ever had to share a computer with someone? At TechFest researchers came up with a new concept of sharing. What would it be like if instead minimizing and maximizing windows you had your own part of the screen? Microsoft introduced the idea of splitting the screen of a computer into separate sections for each user. Each section can run its own applications and it works with its own keyboard and mouse. The sections are resizable and there even are interacting features like a common area for sharing files and resources. This technology has been developed with the emerging markets in mind.
Microsoft is working on improving web-search interfaces by using eye tracking technology: the researchers analyze how people receive the information, where the people are looking, or if their current activity plays a part when scanning the results.
This year's TechFest introduced to the world a wide variety of innovations and concepts, there's something for everybody, it's impossible to not find something that interest you. We can only wonder what they will come up with next year. To find more information about TechFest visit Microsoft's official TechFest page at http://research.microsoft.com/aboutmsr/techfest/default.aspx.