A new website allows the public to peek into the salaries and honest reviews of employees at large companies such as Google, Microsoft and Yahoo.
Glassdoor.com is gathering anonymous information from employees of various large companies, to reveal the salaries that those companies pay for the different positions they offer.
The average annual income of a software engineer according to the submissions, is $97,840. Google and Microsoft are leading the market by offering average software engineer salaries of $112,573 and $105,642 respectively, not counting any stock options. Apple ranks lower than the average large corporation by paying its software developers an average of $89,000.
While statistics and reviews for the larger companies are visible by all visitors of Glassdoor.com, aside from Microsoft, Yahoo!, Cisco and Google, the users have to sign up and post their own reviews to gain access to data for the various other companies.
The site also allows for in-depth anonymous reviews from company employees, verifyable in authenticity according to Glassdoor.com through methods they will not disclose. The reviewes are also used to generate charts to compare the approval rating of executives across the large companies.
Microsoft is averaging a rating of 4 out of 5 with over 100 mixed reviews: "The best place in the world for a software developer to work in," "A challenging, rewarding environment with great benefits," "Post-BillG Microsoft is great employment – for HR and Lawyers."
Similary, Google is averaging a rating of 4.1 with reviews ranging from the very positive – "Still the best experience of my life" – where people praise the way anyone's idea could be the next big thing, or the rewards given to all excelling employees, to the very negative: "Google: An Elitist's Playground" where multiple reviewers called Google an environment with lack of privacy and an atmosphere where everyone is expected to act "googly" or otherwise become the 5th wheel of the group.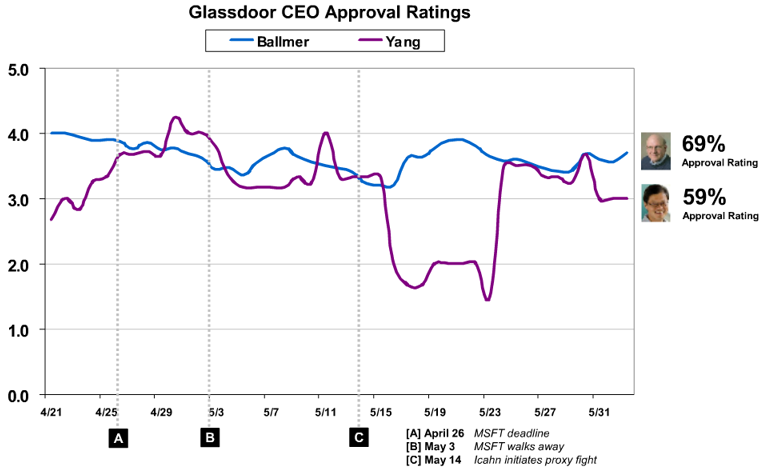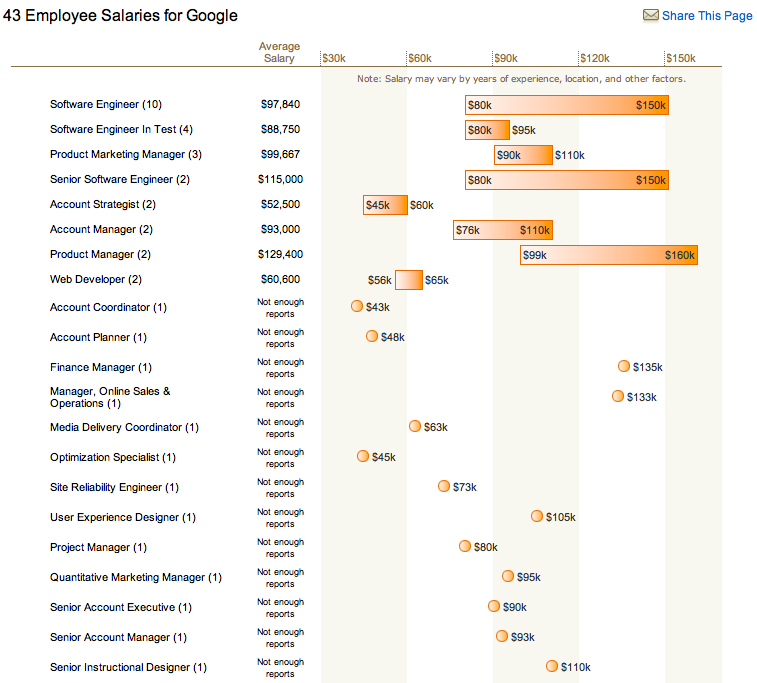 The $3 million startup website gathering all the information is available at Glassdoor.com.